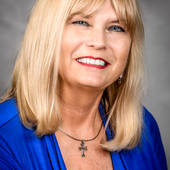 By Peggy Warren, RESULTS THAT MOVE YOU!
(WARREN REALTY GROUP)
   Instead of just a place to store stuff (and maybe to accommodate your car), your garage may also be a moneymaker.If you're fortunate enough to have a FROG over your garage, you may be missing out on something. Your finished room over garage (or FROG) could be the perfect spot for a game room, kids' play spot, or best of all (financially speaking), a rental property. FROGS and bonus rooms are widely popular with buyers these days. And while it certainly hasn't reached the stage where you won't be able to sell your home without a FROG, you will add value and may be able to get a higher price with one. According to an article at ThisOldHouse.com, a FROG can be a cost-effective way to add space. In the article, architect Mary Dorsey Brewster notes, "An over-the-garage addition doesn't in...