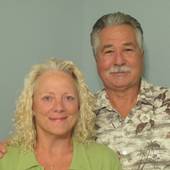 By Karen Baker, Professional Help with Rapid Responses...
(Sunset Beach and Beyond Realty)
 No one shall go hungry on CHRISTMAS DAY ... December's Season of Celebrations & Sharing Contest AMERICAN RED CROSS CHRISTMAS DINNER ~ SUNDAY, DECEMBER 25TH AT 1:00 PM St. John the Baptist Greek Orthodox Church will again be hosting this year's American Red Cross Christmas Dinner at their fellowship hall on Christmas Day in addition to other local churches. Volunteers are needed to cook beginning December 19th. If you can help, please contact Jack Demtrak at 843-446-5977 with dates and times that you can volunteer. Gift bags will also be presented to 150 children and 200 elderly attendees. Philoptochos ( Local Society) will be seeking donations of the following to go into the gift bags: white cotton socks, winter gloves, lip balm, hot cocoa (regular and sugar free), individual boxes of ...