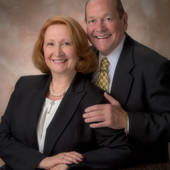 By Robert Wagner, Your CHOICE for Real Estate.
(BHHS The Preferred Realty 3802 St RT 31 Donegal, PA 15628)
By Larry Walsh, Pittsburgh Post-GazetteRick Garstka of Munhall waxed enthusiastic while describing the quality and quantity of snow that has fallen in the Laurel Highlands since Dec. 28:"Bonanza." "Heaven sent." "Phenomenal.""We've been waiting a long time for this," said Garstka, the president of the Pennsylvania Cross Country Skiers' Association. "The season has gotten off to a super start, the best in years."And downhill and cross-country skiers, snowboarders, snowtubers, snowshoers, sled-, saucer- and tray-sliders and tobogganists are reveling in it."We haven't seen snowfall like this since the 2002-03 season when we received a total of 208 inches," said Dick Barron, director of ski and snowboard operations at snow-blessed Seven Springs.As of 4 p.m. yesterday, the resort had receive...