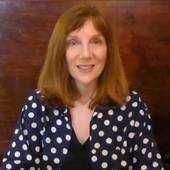 By Maureen Bray Portland OR Home Stager ~ Room Solutions Staging, "Staging Consultations that Sell Portland Homes"
(Room Solutions Staging, Portland OR)
As a home stager in Portland Oregon, I love to help clients sell their home quickly.  Recently I had the honor of staging a beautifully remodeled home for a dynamic young couple who are repeat clients; the husband is a talented contractor and his wife is a savvy Realtor -- together, they're a formidable team!  This home had a pending sale justone week after listing!  Here are some Before & After photos of just a few of the rooms that we staged in this gorgeous home. Before, this open space might confuse buyers Staging a dining area & a conversation area suggested to buyers how they could use this space Before, the master bedroom looked a bit small Staging this room shows buyers that it's much bigger, with ample room for a queen bed, two nightstands, a dresser, and comfortable chair So, ...