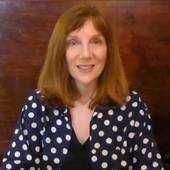 By Maureen Bray Portland OR Home Stager ~ Room Solutions Staging, "Staging Consultations that Sell Portland Homes"
(Room Solutions Staging, Portland OR)
The Portland real estate market continues to show signs of a rebound this year!  In August, closed sales were at the highest level for a single month in five years.  This activity has impacted our Portland home staging company, too.  Smart sellers realize that their home needs to look its best for a faster sale at the highest price possible. We recently staged a beautiful new construction home in Portland for a repeat client who's both a developer and real estate broker ~ his homes are always among our favorites because of the quality materials used and his strict attention to detail.  When we were about to stage this Portland home, the seller told me he'd list it for a certain amount ... but after seeing the completed staging, he decided that he'd list it for more because he felt that ...