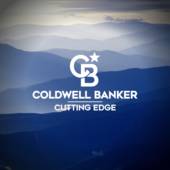 By Coldwell Banker Cutting Edge, "Your Proactive, Trusted Real Estate Advisor"
(Coldwell Banker Cutting Edge)
                                          When you buy a car, you trust certain brands and stay away from others. Pharmaceutical companies create trust by having products that work. Why wouldnt you consider these same things when building a new home to experience the finer moments of life? It is a privledge of mine to introduce to you the most trusted & recognized builder in the Northwest coming soon to Southern Oregon, Pahlisch Homes. In every location where they have built, thier quality and value is represented through homewoners and through third party organizations that evaluate Pahlisch Homes in comparison with other builders in the area. Over the years Pahlish Homes has been honored in winning nearly 100 quality and value awards.  just to name a few...                  * Pahlisch...