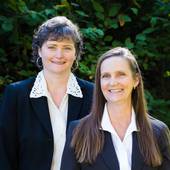 By Becky Schertenleib, Nan Wimmers, "sisters by chance, partners by choice"
(Columbia Gorge Real Estate)
July 16, 17 and 18th but there is more! Tuesday, July 14th    5:00 PM Ft Dalles Rodeo Kick-off Party Auction Sales Complex     Wednesday, July 15th The Big 5 Day Slack timed Events 5:00 PM BBQ dinner, slack @ 6:00, beer garden 2/$5.00free admission, parking, & family fun, $5.00 dinner w/ 5 entries into drawing for 5 Friday night rodeo tickets.     Thursday, July 16th   5:00 PM - 7:00 PM Steak Feed  by The Dalles Elks Lodge     7:30 PM PRCA Rodeo at Milt Tumilson ArenaFamily Night $30.00 for the whole family.     Friday, July 17th   8:00 AM Golf Tournament 7:30 PM PRCA Rodeo at Milt Tumilson Arena    "tough enough to Wear Pink" Following Rodeo Dance at the Arena PavilionFree with Rodeo Admission     Saturday, July 18th   6:30 AM Fort Dalles Days Run or Walk Race Starts 7:00 AM · Riverfro...