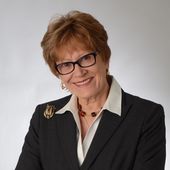 By Gloria Valvasori, Accredited Senior Agent, REAL Experience | REAL Commitment | REAL Results!
(BETTER HOMES AND GARDENS REAL ESTATE SIGNATURE SERVICE)
I have been selling real estate since April of 1987, a profession I love and continue to love to this day.  It is such a rewarding career, although it is a lot of work, nothing gives me more gratification than seeing how happy my clients are when their offer is accepted, or when they get the keys to their new home... It is especially exciting when my clients are first time home buyers.. as was the case this weekend.I sold a condo to a young couple purchasing their first home that closed this past Friday.  It was a roller coater ride of emotions for the young woman .... excitement, nervouseness, anxiety and fear... but I have a lot of experience working with first time home buyers, and sometimes it requires a lot of patience and hand holding.The other part of my job I love, is when I go ...