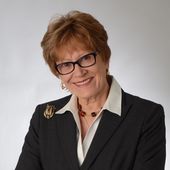 By Gloria Valvasori, Accredited Senior Agent, REAL Experience | REAL Commitment | REAL Results!
(BETTER HOMES AND GARDENS REAL ESTATE SIGNATURE SERVICE)
DO YOU TAKE TIME TO RE-CHARGE YOUR BATTERIES? How often do you allow yourself a break from your work to charge your battreries.. to give your body and mind a rest from the hustle and bustle of your busy real estate life?  Our bodies are a fine tuned machines, and just like your car it must be maintained and cared for on a regular basis to keep it running at its optimum..It's amazing how just a few days away from your phone and compuers can refresh your mind and body...Book a hotel room away from your home where you can get away by yourself to enjoy some solitude.  Take a good book and enjoy a leisurely few days on your own.. No stress, no time schedules, no phones ringing, no emails to answer, no meetings to keep, no clients to worry about. I try to do this every 3-4 months and it is am...