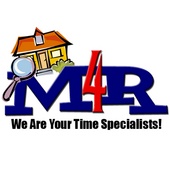 By Renae Bolton, I'm your Professional Real Estate Marketing VA!
(Marketing 4 Realtors)
After reading Seth Godin's blog entitled National Day of Service, I was inspired!  I've already started my family on the right path toward creating a better environment by starting our goal to go green.  You can join me by reading my post on One Million Acts of Active Rain Green.  In Seth's post, he discussed several ways we can make a difference by volunteering.  Everything isn't always about giving money, nor is it always about being local.  I'm taking from his post and re-blogging some of the things we could do online. Teach someone how to sell their services on Craigslist, or how to use the web to find a job. Build a Squidoo lens every day for a year about a favorite author or musician and dedicate the proceeds to charity. 300 a year could earn tens of thousands of dollars for a cau...