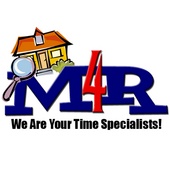 By Renae Bolton, I'm your Professional Real Estate Marketing VA!
(Marketing 4 Realtors)
Can the CannedIf you've got a drip marketing campaign in place (and, lets face it - I know ALL of you do!), then you are probably sending out pre-written postcards and letters to your prospects, clients, SOI, and past clients.These letters and postcards were probably generic enough for you to use on a broad audience.  (I know that each of you has re-written the standard letters that came in your Top Producer, House Values, and Rainmaker accounts, making sure that they reflect things specific to your area and unique to your style of real estate.)  In spite of this, all of your buyer prospects get placed on the same campaign.  Same goes for your seller prospects.  This is fine but I'd just like to suggest something... Sometimes, you need to can the canned text! Case Example:You have a cli...