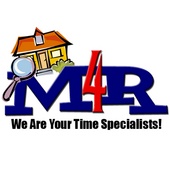 By Renae Bolton, I'm your Professional Real Estate Marketing VA!
(Marketing 4 Realtors)
Social Media Mistakes & Fixes: Too Much, Too SoonSocial Media Mistake: You know when you start something new? That feeling you get of how great it is so you want more, More, MORE! Well, that's how I was when I started out in social media. I wanted it all. It was so fabulous a marketing avenue to me that I couldn't get enough. (Which is how marketing become my niche. I was essentially hooked.) I set up my profiles on way too many sites to keep up with all at one time. I didn't give myself time to figure out all the nuances of each social media platform. I didn't stop to smell the flowers at each flower bed to figure out what the best marketing approach was on each platform. I just jumped in with both feet and no plan. And fell face-first into the dirt.Social Media Fix: What I learned in ...