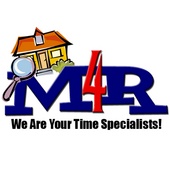 By Renae Bolton, I'm your Professional Real Estate Marketing VA!
(Marketing 4 Realtors)
30 Days of Marketing Opportunities - Day 18This series of 30 Days of Marketing Opportunities will give you 30 projects or tasks that your Virtual Assistant can handle on your behalf, generating leads that will ultimately generate more income for you!  These are tasks that do not require a lot of high-end skill but, instead, require some time (hence the reason your Virtual Assistant should handle these tasks, not you!) and attention to detail.  Join me on the journey and I welcome your feedback!Day 18 - Don't Forget to Cross Over Some doctors do it. Lawyers do it. Musicians do it all the time. What am I talking about? Cross-marketing!  Cross-marketing, in this instance, is marketing yourself across several social media platforms in an effort to ensure that your contacts can connect with ...