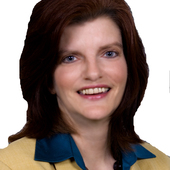 By Jackie Connelly-Fornuff, "Moving at The Speed of YOU!"
(Douglas Elliman Real Estate in Babylon NY)
What You Need to Know When Moving from the Bronx to Long Island Here are important and fun facts you need before moving into your Long Island NY home: Research Long Island School Districts Long Island Utility Companies:National Grid (Gas Heat) - Start new serviceLIPA (Electric) - Start new serviceOil Companies - Google search. I do not have oil heat so I can't recommend anyone at this time.Suffolk County Water Authority - Start serviceWater Authority of Western Nassau County - Start service Phone, Cable TV & Internet:Cablevision of Long Island - Research packagesVerizon - Contact to order services Long Island Moving Companies - Google search United States Postal ServiceAddress Change Important Paperwork: Copies of health records from all your doctors and your children's doctors. Copies ...