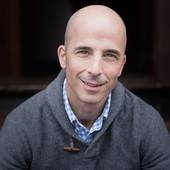 By Christopher Pagli, "I Stay Open Until You Close"
(William Raveis Legends Realty Group)
SalesThere were 11 unit sales in June. This is up 57.1% from 7 in June of 2014. Sales/list price ratio in June moved up to 97.2% from 96.7% in May.  PricesMedian price in June was $840,000. This is up 33.3% from $630,000 in June of 2014. 3-month median price of $731,000 in June was up a little from $620,000 in May and up somewhat from $607,500 in June of 2014. Price per square foot in June was $361. This is down from $406 in May but up from $353 in June of 2014.  InventoryInventory of 30 in June was up 7.1% from 28 in May and up 3.4% from 29 in June of 2014. New listings in June were 10, unchanged from the same month last year. Months of supply this month is 5.6, the same as last month. On a year-over-year basis, months of supply has been rising for 6 months. This is the highest months ...