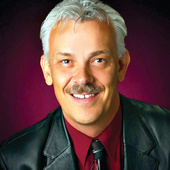 By John McCormack, CRS, Honesty, Integrity, Results, Experienced. HIRE Me!
(Albuquerque Homes Realty)
Market Report provided by Albuquerque Homes Realty for the Mirador Subdivision in NW Albuquerque NM 87120.  This report covers the timeline of 01/01/12 to 05/31/12. The Mirador community is in an excellent and easily accessible part of NW Albuquerque.  Located at the intersection of Coors Blvd NW and Dellyne.  The Mirador neighborhood is small but offers interesting and appealing architecture and design.  Many of the homes offer excellent views of the Sandia Mountains, Bosque and city lights.  For more detail check out the complete neighborhood profile the Mirador Subdivision NWHere is a list of All Mirador NW Albuquerque Homes for Sale.Currently there are 6 available homes in the Mirador Neighborhood. Priced from a Low $144,000 to a High $255,000 Average price for the 6 Mirador Homes $...