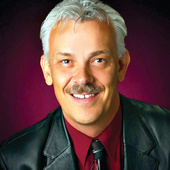 By John McCormack, CRS, Honesty, Integrity, Results, Experienced. HIRE Me!
(Albuquerque Homes Realty)
Bosque Meadows Subdivision Market Report Bosque Meadows is a great little community built by DR Horton in the late 1990's and early 2000.  The location of Bosque Meadows helps to hold values at a bit higher price point than similar homes nearby.  Nestled between Coors Blvd to the West and the the Rio Grande River to her East.   Homeowners in Bosque Meadows truly enjoy the conveniences of quick commutes, nearby shopping and close proximity to shopping, biking and the Bosque for enjoyable hikes.Here is an in depth neighborhood profile of Bosque Meadows Subdivision in NW Albuquerque NM 87120Provided below is a look at the Bosque Meadows Subdivision Market Report  for the first quarter of 2012.There are two Homes For Sale in Bosque MeadowsLow $170,000 to a High $179,000Average Price for the...