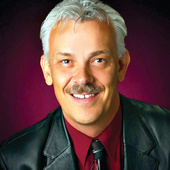 By John McCormack, CRS, Honesty, Integrity, Results, Experienced. HIRE Me!
(Albuquerque Homes Realty)
  Are you looking for an Albuquerque home with a Studio/Workshop? For many prospective Albuquerque home buyers having an onsite Studio and Workshop may be the ideal scenario for them.  This Albuquerque home with Studio/Workshop was just listed and offers these options and more.   Located at 2914 Washington St NE Albuquerque NM 87110 this 3 bedroom, 2 bath home provides a formal living room and a family room/den with wood burning stove.  The kitchen features all appliances including two refrigerators and a pass through to the family room.  The large utility room houses the washer/dryer, spare refrigerator and a place for a dedicated freezer.  Two walls of cabinet storage is here as well and access to the covered carport  and back yard. A full bath is conveniently located just off the uti...