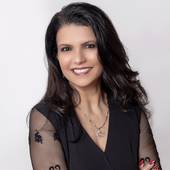 By Ana Moniz, Broker Associate, "Excellence in Real Estate"
(Coldwell Banker Residential Brokerage)
Old Tappan Luxury Homes for SaleOld Tappan is a lovely town in Bergen County with luxurious amenities and some beautiful homes.  It boasts a golf course, gorgeous local scenery, and close proximity to many North Jersey hot spots for dining and entertainment.  Click the button below to browse real estate for sale in Old Tappan, and feel free to contact Ana Moniz if you'd like to schedule a showing appointment. Old Tappan HistoryThe Delaware Indian word "Tuphanne" is where the name Tappan is derived from. It means cold water. Why it was named Old Tappan, no one knows, but it is believed that it was to distinguish it from Tappan, New York, of which Old Tappan was formerly a part. In 1704, Cosyn Haring, one of the original 16 parents, obtained a land grant from Queen Anne of England for mo...