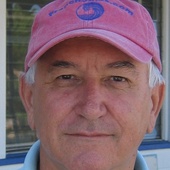 By Dustin A. Peters, Your "Northend & Gardens" Contact in Ocean City!!!
(Goldcoast Sotheby's International Realty)
"Checking out Single Family Sale Listings" - Northend/Gardens in Ocean City, NewJersey   Just back from my "open house" at 913 First Street, a 3BR/2.5BA single family, the third house from the beach with great views from inside and outside of the house.  I was handing out "Listing Information" for the 62 single family sale properties in the Northend (22) and Gardens (40) area of Ocean City, New Jersey.  The "average listing price is $1,106,187, and the "median listing price" is $774,450.   Let's breakdown the numbers for you ... the lowest listing price is $200,000 ... the highest listing price is $3,500,000.  We find the following additional price information: Under $500,000 ... 7 single family properties Under $600,000 ... 11 additional properties   Under $700,000 ... 12 additional pr...