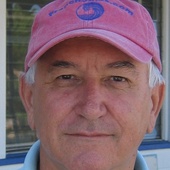 By Dustin A. Peters, Your "Northend & Gardens" Contact in Ocean City!!!
(Goldcoast Sotheby's International Realty)
Summertime ... And the Living is Easy - Ocean City, NJ The "Spring Buying Period" started a bit slow, but it began to perk up by mid-April. Coninued strong in May and into June with only a few remaining weeks before the buying period ends at the same time the "summer rental season" begins.Now we will be looking at about a 10-week summer rental schedule with the major weeks being from mid-July through mid-August.  Remember, we are a Saturday-to-Saturday rental week here in Ocean City, New Jersey.So it will be "rental activity" for most of the agents during the long hot summer ... but also with ocean breezes to cool us down.  But the "fall buying period" is only a hop, skip, and a jump away starting the day after Labor Day ready or not.Our population tends to jump from about 10-12,000 dur...