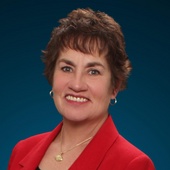 By Laura Giannotta, Your Realtor Down the Shore!
(Keller Williams Realty - Atlantic Shore )
  Manahawkin's recent snow storm did not come cheap!  Manahawkin (Stafford Township) officials report the snow cleanup cost Manahawkin residents $216,000. The $216,000 expenditure includes overtime, materials and repairs to the trucks in Manahawkin. According to the National Weather Service, snow in Manahawkin totaled 2 feet during the storm on December 19th and 20th. Some interesting factoids about snow removal in Manahawkin: Manahawkin streets consist of 675 lane miles. Manahawkin snow removal is a joint effort between the Stafford Township Public Works and Water & Sewer Departments. The Public Works Department in Manahawkin has 9 salt spreaders with plows and 24 trucks with only plows. The Water & Sewer Department in Manahawkin has one salt spreader truck and 7 with plows only. It ta...