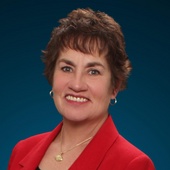 By Laura Giannotta, Your Realtor Down the Shore!
(Keller Williams Realty - Atlantic Shore )
  STAFFORD TOWNSHIP's ADOPT A TREE PROGRAM Manahawkin, NJ (Stafford Township) has been a member of the Tree City USA® program for 19 years. The program provides direction, assistance, attention, and national recognition for urban and community forestry programs in thousands of towns and cities that more than 120 million Americans call home. New Jersey has more than 500 municipalities and only 148 have this designation, sponsored by the Arbor Day Foundation in cooperation with the USDA Forest Service and the National Association of State Foresters. A tree is a gift of life and beauty that will bloom with brilliance each and every year and can be enjoyed for generations to come. Trees can be purchased in honor or memory of someone or just to help beautify the township's parks. An individ...