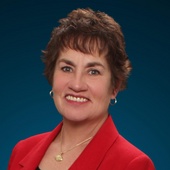 By Laura Giannotta, Your Realtor Down the Shore!
(Keller Williams Realty - Atlantic Shore )
Who isn't looking for new ways to save money? Here in the Garden State (New Jersey), what better way to save some cash this summer than a vegetable and/or herb garden.   While it's still a little early to get vegetable plants in the ground here at the Jersey Shore, it's not too early to prepare. For example, this year I'm planting tomatoes (if you haven't tasted a Jersey Tomato you don't know what you're missing), oregano, basil and maybe some peppers.   The first step in starting your garden is choosing an appropriate size and site. Here's a graph to help determine what will grow best in the garden area you select.  You can also sketch out your garden and select the types of plants.No matter what you grow, the most important consideration is the amount of sunlight. A successful vegetab...