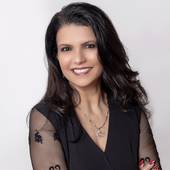 By Ana Moniz, Broker Associate, "Excellence in Real Estate"
(Coldwell Banker Residential Brokerage)
Harrington Park, New JerseyHarrington Park is a small borough of Bergen County, encompassingbarely over two square miles and containing a population under 5,000.  Although small, Harrington park has an impressive array of real estate on the market and is in close proximity to many North New Jersey attractions.  Living in Harrington Park offers easy access to the many shops and restaurants in Bergen County, and the borough is only 21 miles from endless entertainment in New York City.  Click one of the links below to learn more about real estate in Harrington Park.  You can browse homes for sale and perform filtered searches to find your ideal property.  If you have any questions about a home or real estate market trends, feel free to contact Ana Moniz directly.Ana Moniz, ABRBroker Associ...