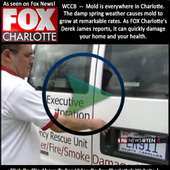 By David Snell 704.545.0098, CERTIFIED MOLD INSPECTOR, CERTIFIED MOLD REMOVAL.
(WWW.ExecutiveRestoration.Com)
If an older person, asks you for help, will you stop what you are doing,  to help?In my travels, all over the world, I have seen so much respect in the orient towards older people. For example, while visiting Japan, I have seen so much respect towards the elderly.  If someone in Japan, has gray hair or white hair, people respect the elderly in a way, that is most impressive to me.  I also have seen the young in Japan bend over out of respect to say thank you to the elderly.  Is this the way, it should be all over the world?  I believe it should.  Should everyone be respected?  Absolutely yes!  I am just saying the elderly have paid their dues in life and they are due the utmost respect and we should all give the elderly the utmost respect.  If the elderly ask for help, would you stop wh...