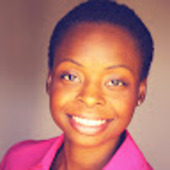 By Sheree Holsey, I am Happy to Help You Find your Way Home!
(Sold Buy the Sea Realty)
Marymount at Marsh Oaks Townhomes, Wilmington, NC (28411)   Welcome Home to Marymount Townhomes Marymount at Marsh Oaks Townhomes in Wilmington, NC 28411 is a community nestled in the lively Marsh Oaks Community. A lower cost way to enjoy all that Marsh Oaks has to offer, Marymount Townhomes are a rare gem indeed. Are you interested in relaxing and enjoying these community frills? Discover what bells and whistles make these homes unique. Marymount Townhomes are located near the edge of New Hanover County, and less than 5 minutes from Market Street (great for commuters)? Marymount Townhomes are also a very a short distance from Downtown Wilmington, Wrightsville beach, shopping, restaurants, and the exceedingly popular Mayfaire Towne Center? Commuting? The area is popular not just because...