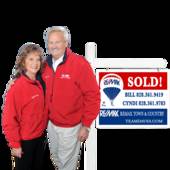 By Bill & Cyndi Daves, TeamDAVES - Your REALTORS In the GA/NC Mountains!
(Hiawassee, Young Harris, Blairsville, Hayesville, Murphy and Beyond!)
This is part of a series introducing student writers from Tri County Community College While on top of Buck Bald, 360 degrees of a beautiful landscape, that seems to never end, surrounds you. It feels like you can reach up and touch the clouds while you are staring off the edge of the Earth. It is thrilling and spiritual at the same time. Buck Bald is a natural mountain that has a great location with trails to hike and history to back it all up. It is also located on an amazing ride. Buck Bald is located in the authentic Cherohala Skyway on Highway Sixty Eight. Right outside of Monroe County, Tennessee there is a marker on the side of the highway pointing out the entrance to Buck Bald. It is not very far from Tellico Plains, Tennessee, the beginning of the Cherohala Skyway. It is a famo...