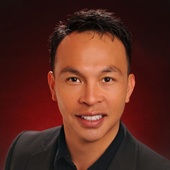 By Andy Leung, The Power to Move You!
(Team Leung-Keller Williams)
Natural Science Center When is the last time you petted a 5-foot long albino black rat snake or an adorable hedgehog or ferret?   If it has been a while, it may be time for a visit to Greensboro's own Natural Science Center.  This wonderful, hands-on learning mecca is chock full of things to see and do that are so entertaining, your children won't even realize they are learning! Located at 4301 Lawndale Drive in Greensboro, the Natural Science Center is a must-see attraction for anyone with children.  The Natural Science Center offers a multitude of opportunities to get up-close-and-personal with the many animals who call the Greensboro Natural Science Center home.  Our favorite spot is the Animal Discovery Zoological Park.  Inside the Discovery House, you can pet ferrets, rabbits, and ...