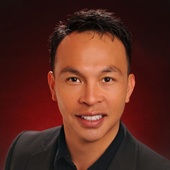 By Andy Leung, The Power to Move You!
(Team Leung-Keller Williams)
Summer is fleeting, isn't it? It is hard to believe we are just a couple of weeks away from the back to school fervor. Guilford County Schools that follow the traditional calendar will start back on Monday, August 25th. So you still have plenty of time to check your schools website for the supply list and fins the date and time for the Open House. In the mean time, what are you going to do with the last days of summer? Will you travel the 4ish hours to the beach, or take a hike in the mountains, just a couple of hours away? Whatever you do, be sure to enjoy it, and enjoy all Greensboro has to offer. This is a beautiful place to live. Where will you go?