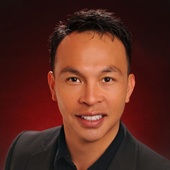 By Andy Leung, The Power to Move You!
(Team Leung-Keller Williams)
The Starmount Neighborhoods, which include Starmount Forest and Starmount Farms, has 9 homes currently under contract and 20 that have sold so far this year.  Check below for 2011 Starmount, Greensboro, NC Real Estate Market Information as of 8/5/2011: Active Homes For Sale in Starmount: Number of homes for Sale: 32 Average Asking Price: $463,600 Average Days on Market:  116 Pending Homes in Starmount: Number of Pending Homes: 9 Sold Homes in Starmount Since January 1, 2011:  Number of Homes Sold:  20 Average List Price: $345,210  Average Sold Price: $329,343 Average SP/LP ratio (what % of asking price did homes sell for): 95% Average Days On Market:  93 Search Homes for Sale in Starmount, Greensboro, NC Sell Your Starmount, Greensboro, NC Home Greensboro Home Market Report with links t...