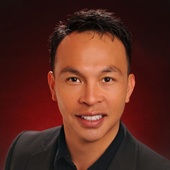 By Andy Leung, The Power to Move You!
(Team Leung-Keller Williams)
  The Lindley Park neighborhood in Greensboro, NC is a popular area near University of North Carolina at Greensboro and downtown Greensboro.  Lindley Park housing had a huge jump in homes sold in July, with 16 homes sold year-to-date.  Here is the latest Lindley Park, Greensboro, NC Real Estate Market Information as of 8/5/2011:   Active Homes For Sale in Lindley Park: Number of homes for Sale:  11 Average Asking Price: $186,409 Average Days on Market:  64 Pending Homes in Lindley Park: Number of Pending Homes:  4 Sold Homes in Lindley Park Since January 1, 2011 Number of Homes Sold: 16 Average List Price: $180,913 Average Sold Price:    $173,294 Average SP/LP ratio (what % of asking price did homes sell for): 96% Average Days On Market: 53 See Also: Search Homes for Sale in Lindley Pa...