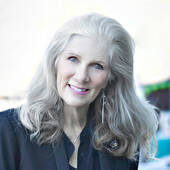 By Debe Maxwell, CRS, The right Charlotte REALTOR!
(Savvy + Company (704) 491-3310)
Search Charlotte Neighborhoods | CHANTILLY Chantilly, one of Charlotte's most popular historic and affordable communities, is tucked between the Elizabeth and Plaza Midwood communities.  Chantilly is located in the shadows of Uptown Charlotte North Carolina and features beautiful tree-lined streets with charming bungalows and a warm, neighborhood feel.  Comparable to Elizabeth and Dilworth, Chantilly's historic development boasts affordable cottage-style residences surrounded by expansive, stately homes. Central Avenue and The Plaza are Chantilly's main arteries.  Central Avenue has recently experienced a rebirth, with new restaurants and entertainment venues which make the area a popular evening destination.  Nearby grande, stately homes dating back to 1920, line the adjacent Charlotte...