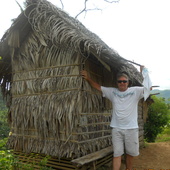 By Randy Landis, Life is Good in the Tropic Shade!
(Living in the Pacific)
Located in the Northeast corner of the state, Tupelo is an All American City, having achieved the accolade from the National Civic League on three different occasions. No other city or town in America can claim that honor. Tupelo is a regional market center of commerce situated in a minor valley and along side the Natchez Trace Parkway. The Trace Parkway is a 333-mile drive through exceptional scenery and 10,000 years of North American History.  Use by American Indians, "Kaintucks," settlers, and future presidents, the Old Trace played an important role in American history. Today, visitors can enjoy not only a scenic drive but also hiking, biking, horseback riding, and camping. Tupelo offers a great school system, numerous churches, major shopping centers and many large chain restaurant...