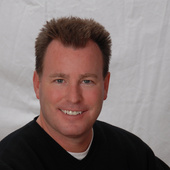 By Don Sabinske, Sabinske & Associates Inc.
(Don Sabinske, Sabinske & Associates Inc.)
Yesterday, I discussed that there was an issue being discussed within the Council and the Mayor's Office about the Energy City The mayor, John Dietz, who was sworn in on January 3 of this year, proposed a combination of cuts and revenue from other sources that would save the Energy City program,  The trade-off is that the annual Energy Expo will not exist as a stand-alone event. Energy City's proposed budget for 2012 is $56,800, but the program has been threatened by budget cuts.Dietz explained his latest proposal during a council work session Monday, Oct. 3. The details of the mayor's proposal included $36,000 in staff time. Dietz said approximately $5,000 of that is for Project Conserve and most of the remaining $31,000 is for the Energy Expo  He would fund the $5,000 for Project Cons...