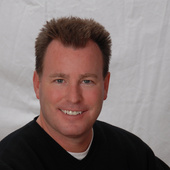 By Don Sabinske, Sabinske & Associates Inc.
(Don Sabinske, Sabinske & Associates Inc.)
Elk River Minnesota is developing a strategic plan for the Elk River Fire Department, the first step of which is to appoint  an Elk River Fire Service Task Force.  In addition to developing the strategic plan, the other goal is  to lay the foundation for meeting the community's service needs with respect to fire/rescue capabilities and code enforcement/fire prevention, according to Fire Chief T. John Cunningham. The Elk River City Council approved the creation of the task force at the meeting on Monday, Feburary 6, 2012.   Mayor John Dietz and Council Member Jerry Gumphrey will serve on it. And other members will be Fire Chief Cunningham, Finance Director Tim Simon, an Elk River Police Department captain to be named, four representatives from the fire department and an outside fire chie...