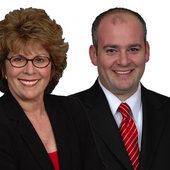 By Sue Wettstein Brazzel & Dipper Wettstein, "Fast, Efficient, Hassle-Free Service!"
(Howard County, MD - RE/MAX 100 - Columbia MD)
Columbia MD 21046 - Kings Meade Townhome House Values - December 2009 Kings Meade townhomes are located in an "out-parcel" of Columbia, MD just off of Route 32 and less than five minutes from Routes 95 and 29.  The homeowners in this neighborhood are not subject to the Columbia Association covenants and restrictions but are adjacent to all of Columbia's amenities.  This area is within a short walk to the King's Contrivance Neighborhood Shopping Center that features a Harris Tweeters as well as restaurants and convenience stores. The townhomes were built in the late 1980's.  The average sales price of homes sold since June 1 was $302,128 and the houses averaged 143 days on the market. Two homes sold in the first six months of 2009 for an average price of $327,250 and in an average of 107...