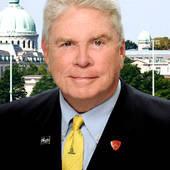 By Pat Ogle, Associate Broker,CRS,GRI,ePRO - SEMPER FI!
(Long and Foster Real Estate)
When preparing to buy a home, the first thing many homebuyers do is look at "homes for sale" ads in newspapers, magazines and listings on the internet. Some potential buyers read "how-to" articles like this one. The next thing you should do - before you call on an ad, before you talk to a Realtor, before you shop for interest rates - is look at your savings. Why? Because determining how much money you have available for down payment and closing costs affects almost every aspect of buying a home - including how you write your purchase offer, the loan programs you qualify for, and shopping for interest rates. Mortgage Programs If you only have enough available for a minimum down payment, your choices of loan program will be limited to only a few types of mortgages. If someone is giving yo...