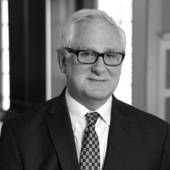 By Larry Lawfer, "I listen for a living." It's all about you.
(YourStories Realty Group)
Using personal testimonials for your marketing is such a powerful way to have a third party, the buying party sharing their good experience with you. This short testimonial comes from a call during my "up-time" with the agency. I get the calls that come in during this time and this prospect was looking for information about renting his girlfriends condo. I gave him the information he asked for and kept asking questions. Asking questions is the easiest and best way to stay in a conversation. It provides you the tools you need to help the person, once you fully understand the full story. Bryant works in the high tech industry and is very exact and methodical about his practices. As we got to understand the parameters of what he wanted to do, it was easy to set up the tasks to accomplish h...