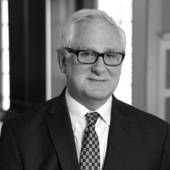 By Larry Lawfer, "I listen for a living." It's all about you.
(YourStories Realty Group)
400 years of architecture in Newton MA redux.  Last month I went through the beginning era of architecture in Newton.  The link to that is right here.  Newton MA is a town just south and west of Boston only 7 miles from downtown Boston.  It is comprised of 13 villages with their own distinct feel, but as a whole they make us one of the nicest communities in Massachusetts.  I left off with Classical Revival which is also known as Neoclassical.  My current listing at 114 Shornecliffe Road on Farlow Hill is considered one of the nicest examples of this architecture still in existence.  This style became popular after the Colombian Exposition of 1893. While these homes will always have a formal side, the one on Shornecliffe also has its open space addition with all the modern technology and...