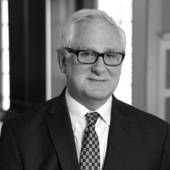 By Larry Lawfer, "I listen for a living." It's all about you.
(YourStories Realty Group)
Redfin makes it worse for Agents Day 53 Your Million Dollar Year. So the listing agent from Redfin gets a 1% commission on the sale, but not even that much when you drill into this system. The Buyer's agent was getting 3%, but not anymore. Redfin is quietly working to reduce that as well. It is clear this technology company thinks nothing of the profession that serves the communities.  Redfin says they care about the consumer, but this, to me, is hard to believe when you take away the power of the agent to consult and care in a real way and, by your actions, diminish the roll of a professional.In my office there are several 20 somethings just out of college and eager to have no contact with humans in a real way other than through electronic means. Text, don't call is the mantra. One of ...