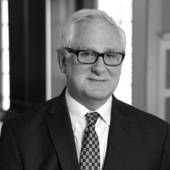 By Larry Lawfer, "I listen for a living." It's all about you.
(YourStories Realty Group)
When you work with the best you are always leveraging two minds on a common goal and this is always to your benefit.  The process of selling a home is complicated with so many moving parts.  The marketing of a home has it's own process as well. With an average agent they put the property into MLS after taking some pictures and writing up a short description. They depend on the IDX of their local MLS to distribute the MLS content to all the consumer sites like Trulia, Zillow, Realtor.com and all the rest of the agencies that are signed up to receive the IDX feed from the MLS. These average agents proudly state that they will promote your property on 400 sites or so, when they really have just put the listing into the MLS which is their job.  Jeez, talk about puffery. Newton-Lawmarissa-He...