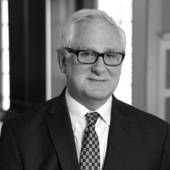 By Larry Lawfer, "I listen for a living." It's all about you.
(YourStories Realty Group)
Not living in fear, perspective, hope and caring in this time of Covid-19, the offical title for the corona virus pandemic that is sweeping the world right now.  People all over the world are living with this new reality. A virus that is fast moving and very contagious has made it from China, through Italy and now here in the US. There was political maneuvering from the Oval Office that promises to make it worse in the states.  Federal response has been slow and plodding. Fortunately the individual State officials are stepping up in the wake of the response to protect their citizens. Here in Massachusetts our Governor has already taken strong actions.Later today we are doing a podcast on Broker-Talk.com with a Luxury Agent from Milan, Italy. He will share with us what his country and hi...