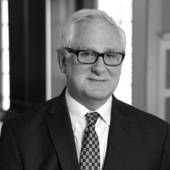 By Larry Lawfer, "I listen for a living." It's all about you.
(YourStories Realty Group)
Do you know what you want?  Can you be clear to someone else what it is you want?  How do you define that?  In terms of real estate it starts in your mind.  Are you thinking of the rooms and amenities, or are you thinking of the location and accessibility?  Price is always a consideration, but how you define price can differ.  One of the truisms of real estate is that you live with the payment, you don't live with the price. What this means is that you live with what you have to pay each month and it is that number that has the most significance to you.  The overall price with all the interest and so forth is more abstract the further you get from the closing event. Tudor with Pink Dogwood, Milton MA 02186 Once you know what you want you need to know how to get it and the first stop sh...