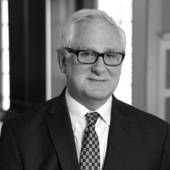 By Larry Lawfer, "I listen for a living." It's all about you.
(YourStories Realty Group)
CuisinArt Spa and Resort There are wonderful Spa's in Anguilla, I have already written about several of them on this website, but I thought I would do an overview for you.  CuisinArt Resort, Malliouhana, Viceroy, and Cap Julica are all incredible.  Frankly you really can't go wrong with any of these places.  There are some differences.  You can read about CuisinArt here or just visit the website here.  Last January Michael Jordan, Derek Jeter were vacationing there and Michael showed some concern about a woman who fainted when he came into the dining room.  Turns out her fainting had nothing to do with seeing His Airness and the New York Post reported on the incident. CuisinArt is where the ABC show The Bachelor filmed their Valentine's Day show this year.     The Malliouhana is also b...