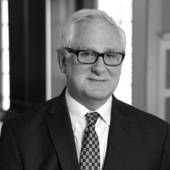 By Larry Lawfer, "I listen for a living." It's all about you.
(YourStories Realty Group)
Day 8 of 90 Best Practices Real Estate 2018 Monday's are not inherently bad or worse than any other day, not at all.They are another day to pursue your dreams, your job, your family, your lifestyle. That being said, it is also true that not all days are "up" days.  Some days you have to grind a bit to get done what is necessary.  The great week last week, the holiday and this aftermath Monday are more of a challenge. Exploring all the reasons why I choose to not do all I can do to be who I want and who I am on the inside is perhaps the wrong thinking.  Perhaps the better thought is to pick up some books, finish my meditation, listen to a fantastic webinar to rekindle the juices needed to be productive.  My reading is always in the realm of real estate best practices, human best practice...