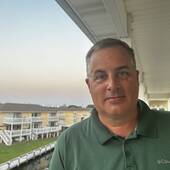 By Doug Rogers, Your Real Estate Resource!
(RE/MAX Coastal Properties )
Homes For Sale In Lafayette La 200k-250kIs a Lafayette La home purchase in the cards for 2017? Or perhaps the next chapter of your story demands selling your home. Either way, local real estate market knowlege is key. Let's take a look at what 200k-250k can command in the Greater Lafayette La area.Homes Active For Sale In Lafayette La from 200k-250kWithin this price range, there are 319 homes for sale in Lafayette Parish. Local buyers can select from condos, townhomes, mobile homes, and single family properties. The bulk of the local inventory is single family, and of these ranch style are most prelevent. Want a home with acreaage? There are some of those as well. Homes That Have Sold in Lafayette La From 200k-250k In the past 90 days, 109 homes successfully closed escrow within this ra...