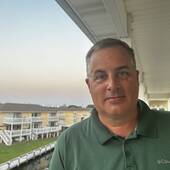 By Doug Rogers, Your Real Estate Resource!
(RE/MAX Coastal Properties )
Burning Up Your Home's Equity, One Cigarette At A Time Besides the healthy risks to smoking, lighting up can be hazardous your home's equity as well. Got a home to sell in Pineville La that has been smoked in? Here are some steps to help reduce the damage. Stop smoking inside ASAP-- This means RIGHT NOW, 100% of the time. Even when it is cold outside, go outside to enjoy that smooth tobacco flavor. "Containing" the smoke in one room is about as effective as "low-Tar" cigarettes. Remember them? Replace or Remove All drapes and bedding-- That fabric has served as a "smoke sponge" the last twenty years. And grandma's couch? Better put it to the curb as well... Allow the house to breathe-- Weather permitting, open all windows and doors every day. Paint interior walls--Ever removed a paintin...