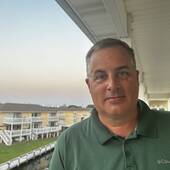 By Doug Rogers, Your Real Estate Resource!
(RE/MAX Coastal Properties )
Alexandria La Condo Under Contract in 24 Hours!- 4602 Parliament Drive Searching for a 2 bedroom condo in Alexandria, La? If so, Parliament Square condos need to be on your radar. Search Alexandria La Condos For Sale to explore local inventory. Don't expect to see 4602 Parliament though, this unit found a buyer in less than twenty-four hours! Reasons Why 4602 Parliament Sold so quickly Pricing right from the start-- The owner was smart enough to position his unit to sell. Wise Updates-- With a limited budget, we were able to install features that current buyers are drawn to. Special care was taken not to "over improve" beyond what this price range could support. Aggressive Marketing-- Bayou Properties Realty creates a custom marketing plan for each home. Selling A Condo In Alexandria Lo...