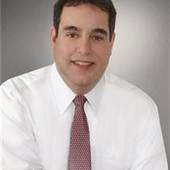 By Chuck Dellorto, "Talk To Chuck"
(Coldwell Banker - Serving INDIANA & ILLINOIS)
  HENRIK EDSENIUS | THE TIMES | The house of Frank and Donna Wachter located on Calumet Avenue in Brunswick. The house once served as a post office and general store.   Did you know?A violin string factory that once operated here shipped its products nationwide. For more than a century, the hamlet of Brunswick has been locked in time - its pristine landscape undisturbed by an influx of traffic, noise or major developments. And Donn Hylek, owner of Reichert's Tavern, one of only two businesses still operating in the community founded by German immigrants back in the mid-1800s, says he wouldn't have it any other way."This is the land time forgot, and frankly, I'm really happy with that," said Hylek, who claims his pub, centered at a single three-way stop at the intersection of 135th and C...